By Eric Heidtke
Executive Vice President
Falken Industries LLC
Falkenworld.com January 11, 2022
What is a CST?
When it comes to US Government secure space construction projects, compliance is the perhaps the most significant factor separating success from failure. Construction Surveillance Technicians (CSTs) are experts in secure space construction methods, covering everything from wall tip-up to the little-known aspects of TEMPEST, materials sampling, and large-scale concrete pours, just to name a few. In the world of government owned secure space or SCIF construction, all things hinge on the customer's ability to be successfully accredited when the project is complete. The CSTs primary mission is to ensure government ICD 705 compliance is met and that all build aspects are documented. Additionally, the CST is the first line of defense against efforts to sabotage build integrity, as well as detecting the possible introduction of hidden adversarial eavesdropping electronics.
The CST is responsible for ensuring that the build complies with government standards and is rendered in an accessible format for accreditation review. They do this in three basic ways: physically watching the work progress, creating detailed reports, and perhaps most importantly, taking many high-resolution photographs of all build aspects. This data is compiled each day into a deliverable format that will later be made available to the government sponsor accreditation team for careful review. The CST may also act as an on-site consultant, guiding the general contracting team and their sub-contractors on compliance aspects when required.
The Intelligence Community Directive 705 (ICD 705) is the governing document CST's draw from when guiding general contractors through the subjective world of build compliance. While a specific build may be under extreme timelines and budgetary constraints, compliance drift mitigation is a common challenge for CSTs.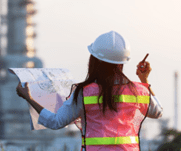 Under pressure to make critical milestones, shortcuts are a constant temptation. Shortcuts and build methods that may be common in unclassified or commercial construction are forbidden when it comes to US Government secure space builds. In the secure space sector, the government appointed accreditor is the supreme arbiter who will ultimately bless off the completed project. The final accreditation hinges exclusively on the CST team's sharp eye for ICD 705 compliance details as well as correctly formatted documentation and records management.
What is secure space build compliance?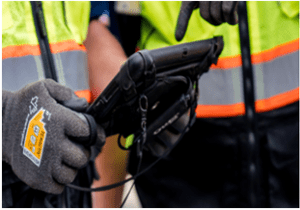 When we think of CSTs, we think of journal documentation and photographs covering granular details of construction compliance and build integrity. Armed with this historical record, the government accreditor can see inside the walls, ceilings, and concrete, even after they have gone through final fit-up, allowing them to make an objective compliance determination. But what else falls under the compliance umbrella?
Data bearing devises, such as digital cameras, laptop computers and phones are strictly forbidden within the work site. Allowances on a case-by-case basis can be made, however. Any data bearing device or DBD must be supported with records showing precise dates and times of usage, equipment serial, make and model numbers, as well as personnel and company affiliation data. This covers any electronic " data bearing" equipment being used by the CST team to document construction. Common CST trade tools may be iOS devices, data pads and cameras, all of which must be documented and approved for site access. This also covers any DBD equipment requirements that may exist within the general contracting staff. The accreditors will likely require access to these historical records as part of the accreditation process.
Prefabrication and equipment staging are among the most common accreditation friction points found in classified space builds. Critical infrastructure materials are often assembled off-site and then transported to the secure space when ready for installation. Security in depth must be unwaveringly observed from project charter through final fit up and this includes prefabricated infrastructure items. Is the laydown yard or warehouse secured? Has it been monitored 24/7 by government- cleared guard force? Are the associated team members vetted and cleared through the Contractor Position Roster Log (CPRL)? Are appropriate badging and citizenship attestation protocols being observed and documented as deliverables for the project sponsor? These are a few of the more commonly overlooked aspects as they do not take center stage in the work breakdown structure but are, none-the-less, critical aspects of final accreditation.
CST Training
Falken Industries among the leading providers of top-tier construction surveillance technicians in the US. Officially, the Department of Defense sponsors CST training and certification. Due to COVID-19, this official course has been suspended or is allowing extremely limited classroom space. The result in 2021 and 2022 has been an industry-wide shortage of qualified CSTs. CST shortages have impacted enterprise timelines and budget forecasts.
The Falken strategy is to create a best-in-class CST training operation that meets or exceeds the accepted government certification standards for CST training. Based in San Antonio Texas, Falken's National Executive Security Training Center (NEST) has introduced a training and certification program for new and existing CSTs that focuses on contemporary secure space build requirements. Going far beyond the current government training, the Falken Industries CST training program offers real-world scenario simulations, complete with mockup SCIFs, construction cut-away learning aids, best-in-class documentation and reporting methods, as well as the often-overlooked aspects of digital content handling and purging practices that align with the most rigorous government requirements.
Security Clearances
CST's must hold a US security clearance that is at the projected level of the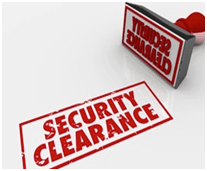 completed build site. If the secure space is TS/SCI, then the CST's must also hold that clearance. Not only that, but in most cases, clearances must be owned by the agency sponsoring the build.
Security clearances are likely the leading constraint in identifying eligible CSTs. The good news as that there are plenty of qualified personnel with enough construction background experience for access into this important field. However, with an estimated 18-month turnaround tempo for TS/SCI polygraph clearances, all the build talent in the world will not solve the problem. Understanding your end-customer's waiver allowances must be a key priority. Many government sponsors will allow for lower tier clearance site access only if that lower tier is with the sponsoring agency. Additionally, these personnel will need to be submitted for the required upgrade on day one of planned site access. While this is helpful, it has not been shown to move the needle much in terms of positive staffing impact for large-scale builds where dozens of CSTs are required.
The government accreditor's forensic analysis spans all project aspects from charter to final fit-up. This includes document handling procedures, personnel vetting, site access records, incident reporting, infrastructure assembly, staging and storage and ICD705 physical build compliance. ICD705 compliance mandates are the primary responsibility of the CST staff and will endure robust scrutiny once the government accreditors are on site. Count on no stones being left unturned! If not adequately prioritized, these accreditor reviews can easily result in massive demolition and rebuilds resulting in devastating cost and timeline overruns. The CST is, simply put, the keystone of the secure space build accreditation process. The project cannot be realized and successful without them!

Prior to joining Falken in October 2020, Eric Heidtke served for over 30 years as an intelligence community operations manager and consultant, law enforcement officer and a United States Marine. He is among the leading SMEs on ICD 705 and secure site construction best practices.